CLEVER & SMART - THE ISPRO-NG APP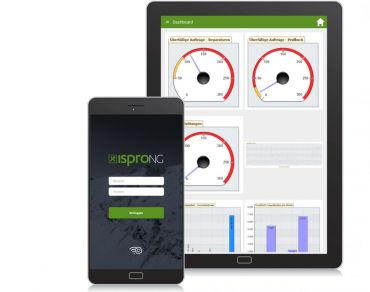 Mobile and variable maintenance with smartphone or tablet for Android, iOS or Windows (UWP)
We are in the age of apps and mobile units. In some companys maintenance is still a paper-based process. To put an end to the piles of paperwork once and for all, the team of H&H Systems has developed a perfect solution: The isproNG App.
"The usability of the new app tops even our real good web portal" our customers agree.
The app stands out with it's simple and clear presentation and provides the most important topics at a glance: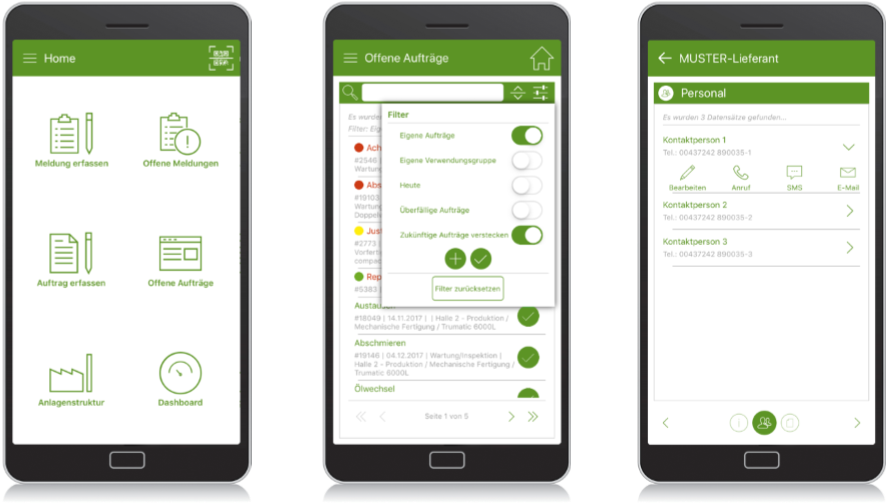 FUNCTIONS:
Create/accept alerts

Accept/edit document tasks; change status

Notification by push-messages

Checklists/sub tasks

Create and link pictures/videos with alert/task in an efficient way

Journal overview

Dashboard

Spare parts management

Access to company-/person contacts

Offline use: defined data are offline available and synchronised automatically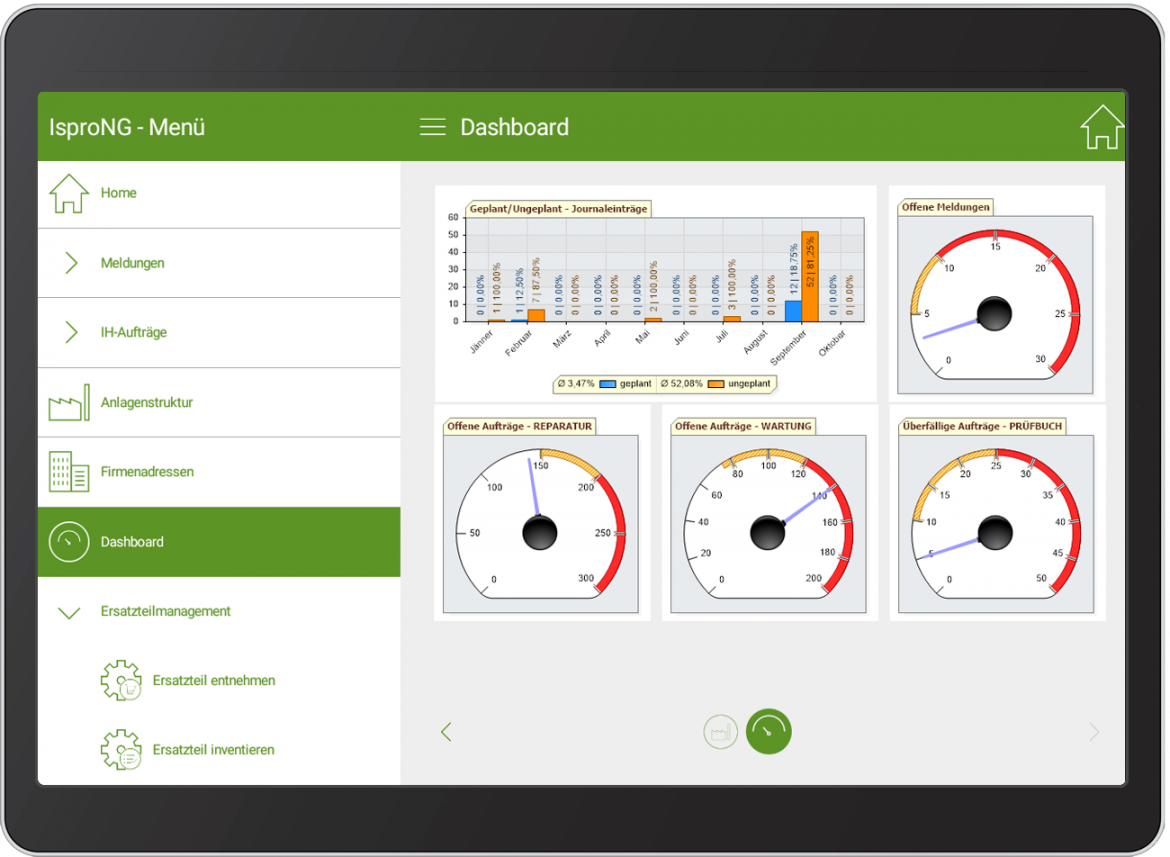 MODULES:
Alerts

Maintenance-tasks

Spare parts

Others (plant structure, company addresses/person contacts, dashboard)
Range of functions and number of users depends on licensed modules and users in the web portal.
The dashboard module and the spare parts management (PDA-module) have to be licensed as well.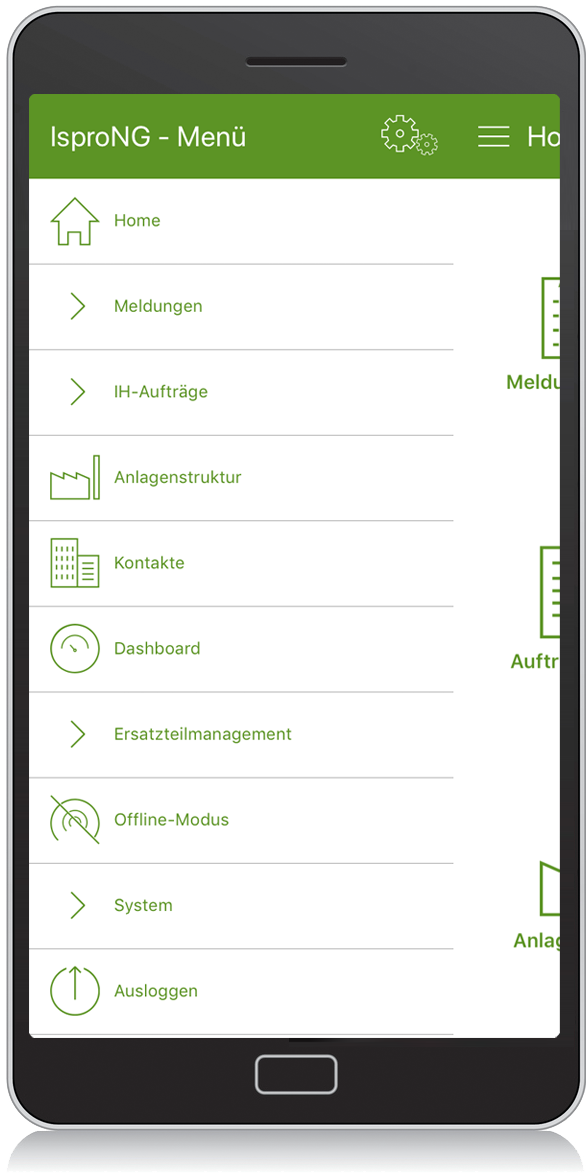 STOCK- AND SPARE PARTS MANAGEMENT with smartphone, tablet or industry-handheld (PDA):
Successfully tested by us: Honeywell Dolphin CT 50:
Functions & highlights:
- Remove spare parts, assign to spare parts and take inventory
- Quick and easy by scanning QR-/or barcodes
- Assign a picture of the spare part with one click
You have got questions?
We have got the answers and are looking forward to hear from you!