ISPRO-NG TRAVELS TO CANADA, BRASIL AND CZECH REPUBLIC WITH THE SUITCASES OF RIMOWA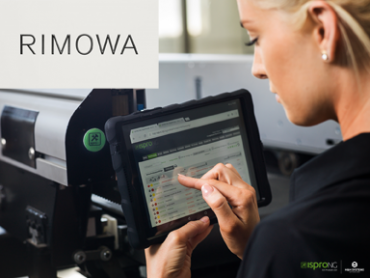 RIMOWA is one of Europe's leading manufacturers of premium travel and carry-on luggage made of aluminium and polycarbonate. The production takes place in own factories in Köln (Germany), Pelhřimov (Czech Republic), Cambridge (Canada) and Indaiatuba (Brasil).
At all locations the whole maintenance process is handled with isproNG. With the "Spare Parts Management" all items/parts of the company are collected with stocks in the different storages.
In the Web portal in addition to "Alert", "Maintenance Tasks" and HOMEscreen, the "Shift Book" is used. The Shift Book is used for display of all open tasks and alerts and the documentation of all completed maintenance tasks grouped by shifts.
Also the isproNG App with NFC/QR-code solutin is successful in use at RIMOWA.