Lechner Holding AG optimizes the maintenance processes with ispro-NG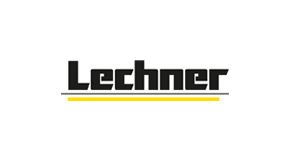 In Rothenburg o. d. Tauber, in the South of Germany, the company D. Lechner GmbH has been producing tailor-made worktops and back walls since 1991. The Lechner group is one of Germany's leading suppliers in this sector. With production sites in Germany, Sweden and Hungary the company is acting internationally. The highly contemporary machine park and the flexibel production guarantee highest quality and short delivery times.
In addition to the leadsystem and the web portal, company Lechner has chosen the module "Checkpoints, Sensors, Measured data. Here you have the possibility to define any number of checkpoints/measured values for each plant element. Data can be entered manually (in the sensor modul or via tasks), or directly by an interface (OPC). Including graphical display with information of the average value.
Further company Lechner is working with the NFC- and QR-Code module:
Fully automated actions through NearFieldCommunication or QR-code.
Configurable NFC-tags or QR-codes for carrying out different tasks within seconds, without manual effort.
- Log in of the user in the web portal.
- Log in at the machine.
- Debit TPM tasks.
- Debit maintenances.
- Debit and validate inspection tours.
- Opening tasks in Maintenance-Lite or Maintenance-Tasks
A NFC reader/writer is included in the module.