Smart Maintenance at automatica Munich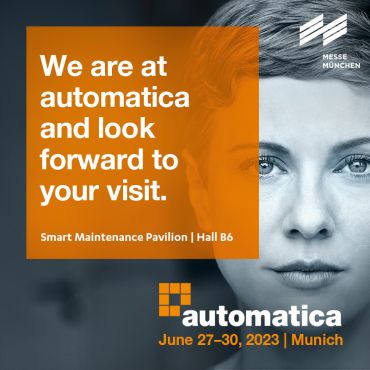 Because challenges need solutions: automatica 2023
Why automatica is one of the must-visits in the industry?
As the leading trade fair for intelligent automation and robotics, automatica covers the entire value-added chain and offers an overview of current developments and innovations and thus provides the necessary orientation and investment security.
Inseparably linked: smart factory and smart maintenance
Digital technology offers huge potential to companies as it paves the way to smart and networked production facilities. Extensive predictive maintenance efforts in production facilities play an important role in increasing efficiency in terms of expenses and resources. As part of holistic asset management, it becomes a cross-departmental interface and ensures both maximum system uptime and flexibility.
Visit us in the Smart Maintenance Pavilion in hall B6 and test not only our software live, but also our isproNG MAINTENANCE BEER - the "Reparatur-Hoibe" :)
We will be happy to send you a code for free ONLINE TICKETS !!
office [at] ispro-ng.at (subject: Free%20Online-Ticket%20for%20AUTOMATICA%20, body: Kindly%20send%20us%20codes%20for%20free%20entry%20at%20Automatica%20Munich.%20%0A%0AQuantity%3A%20%0A%0AAttention%3A%20The%20tickets%20have%20to%20be%20registered%20online%20and%20printed%20oot%20before%20the%20exhibition.%0A) (» ONLINE FREE TICKET REQUEST)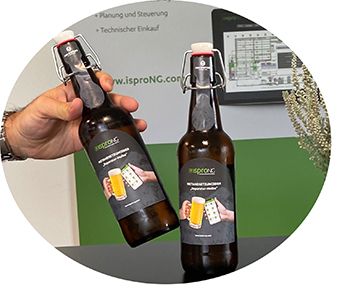 We are looking forward to your visit!